Double Chocolate Coconut Balls
We've always loved the chocolate rum balls (minus the rum), they're chocolatey, sweet and the crunchy from the cookies is so good. But what if with a few premium ingredients you could elevate them to another level?
This recipe uses premium dark chocolate and our famous hot chocolate mix to make extra chocolatey chocolate balls. They're still lots of fun to make with the kids, but less sweet for a more refined palettes.
This recipe is coated using the popular Only Mine Signature Hot Chocolate Mix typically used to make seriously good hot chocolate. As it is real chocolate it can be used for alternative purposes like this. Don't worry though, there will still be some mix left over to make your favourite hot chocolate!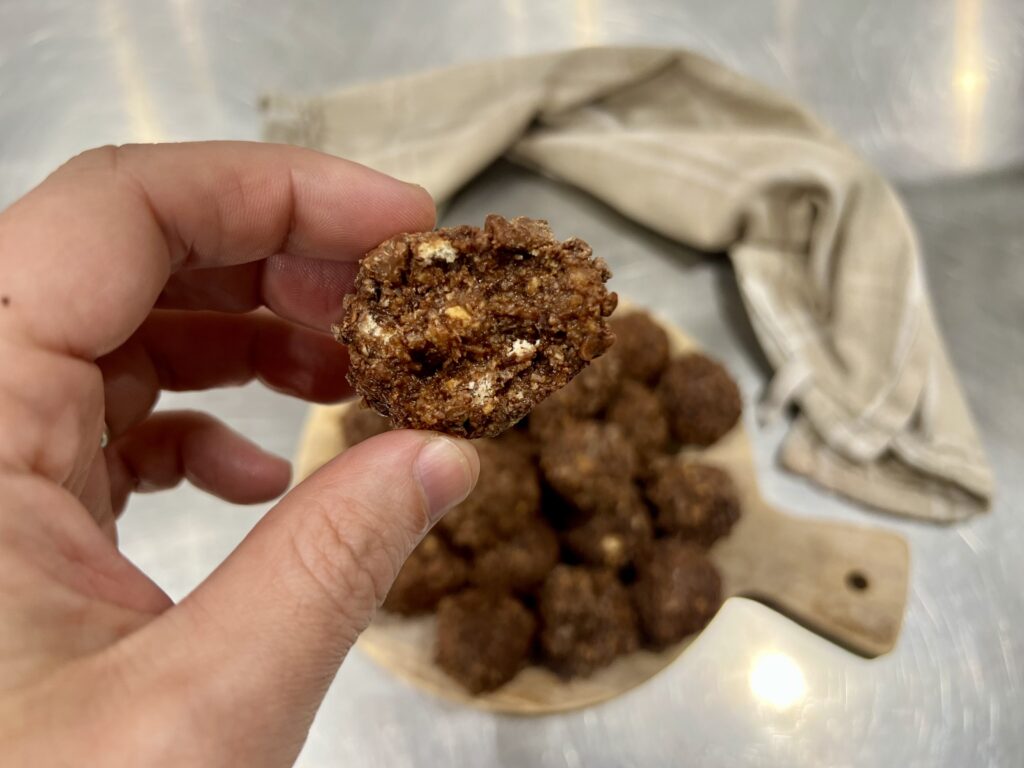 Makes approx 16 balls (less if you snack as you go 😂)
Ingredients
Method
Crush the Maria biscuits into small pieces (use a food processor for fine pieces or a rolling pin/hammer for larger chunks)
Pour the can of condensed milk into a microwave safe bowl.
Coarsely chop the Only Mine Belgian Dark 70% Chocolate Bar and add to the condensed milk, microwave for 2 minutes.
Stir the condensed milk and chocolate until well mixed and stir in the coconut and crushed biscuits.
Once well mixed use a bowl of water to wet your hands and roll into bite sized balls and roll the balls in the Only Mine Signature Hot Chocolate Mix to coat. Repeat until the mix is completely used up.
Refrigerate the balls for around 30 minutes to set. Take them out of the fridge and they're ready to eat! So good 🤤.
Order Your Ingredients
Share This Recipe