Sustainability
At Only Mine we believe we have a responsibility to ourselves and environment to make sure we reduce waste, trade fair and ensure the future of both chocolate and the Earth. For most of our customers these are the most important 2 things in life other than family.
Chocolate Sustainability
Being a chocolate brand the future of chocolate farming is important as well as ensuring the farmers are receiving fair prices for their products. As we use couverture chocolate we don't have direct relationships with the farmers, however we ensure our choice of suppliers and products have a sustainability program in place.
The programs our suppliers have put in place are below:
https://cacaotrace.com/growing-next-generation-cocoa-for-chocolate-lovers
https://www.farming-program.com/en#lindt–sprüngli-farming-program
The programs we support are designed to provide training to farmers to maximise their harvests and grow better quality beans. The higher the bean quality the more the farmers are paid for their crops, in turn yielding them higher profits for many years to come.
Both programs have strong community support for the farmers. Many of the communities lack the basics such a clean drinking water, adequate school facilities or even protection from mosquitos. These programs rewards not only the farmers but the communities they live in.
Supplier Sustainability
It's not only cacao farmers that need to be supported properly. In our own backyard it's well documented that our milk producers are well underpaid. Who decided that an alternative milk made with mostly water and a little bit of nuts gets paid $3-$5 a litre and fresh milk only get's as low as $1 a litre? We've switched to use Gippsland Jersey in store who ensure farmer are paid what they deserve.
We will continue to work with suppliers who share in our beliefs when it comes to being more sustainable.
Production Sustainability
Waste in food production is inevitable, what we do with that waste is important.
We use many fresh ingredients including fresh fruits where we endeavour to use as much of the fruits as we can, however we cannot always use the whole fruit. We commercially compost any of our food waste reducing the amount of greenhouse gases produced by food waste ending up at landfill.
We also opt to use biodegradable or compostable options for product like piping bags and other consumables in our factory. Thankfully there is very little consumables required for chocolate production so our waste here is already limited.
The energy used for our factories and stores are 100% carbon offset and our workforce is carbon positive through Ecologi. Find our more about how we're offsetting our workforce here.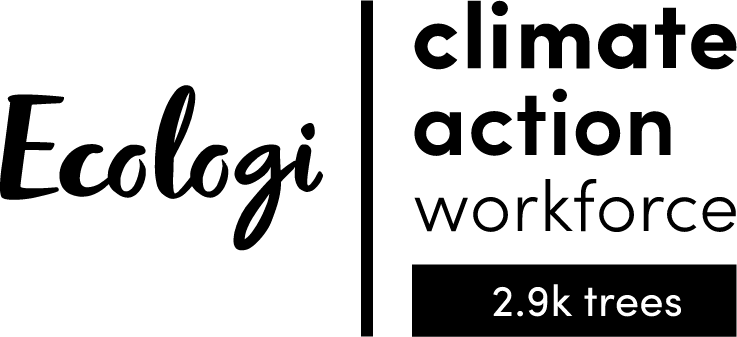 Packaging Sustainability
We are committed to reducing waste in our packaging both in store and with our chocolate packaging.
In store we use 100% compostable packaging for our takeaway drinks and desserts. From coffee cups to spoons and straws, they're all compostable through a commercial facility. We have compost bins in our stores where all your food scraps and takeaway packaging can be placed. These are then taken to our partners composting facility to create the soil used to grow the plants used to create the packaging. A complete 360 solution!
Our chocolate packaging is currently being reviewed for its sustainability. Currently our boxed chocolate packaging is recyclable including the plastic trays. We're driving a reduction in plastic usage in our packaging and are looking to compostable solutions where possible. We're conscious of our impact here and will continue to take steps to be more sustainable in this area.