Kids Easter Chick Workshop @ Only Mine
7th, 14th & 22nd April, various times.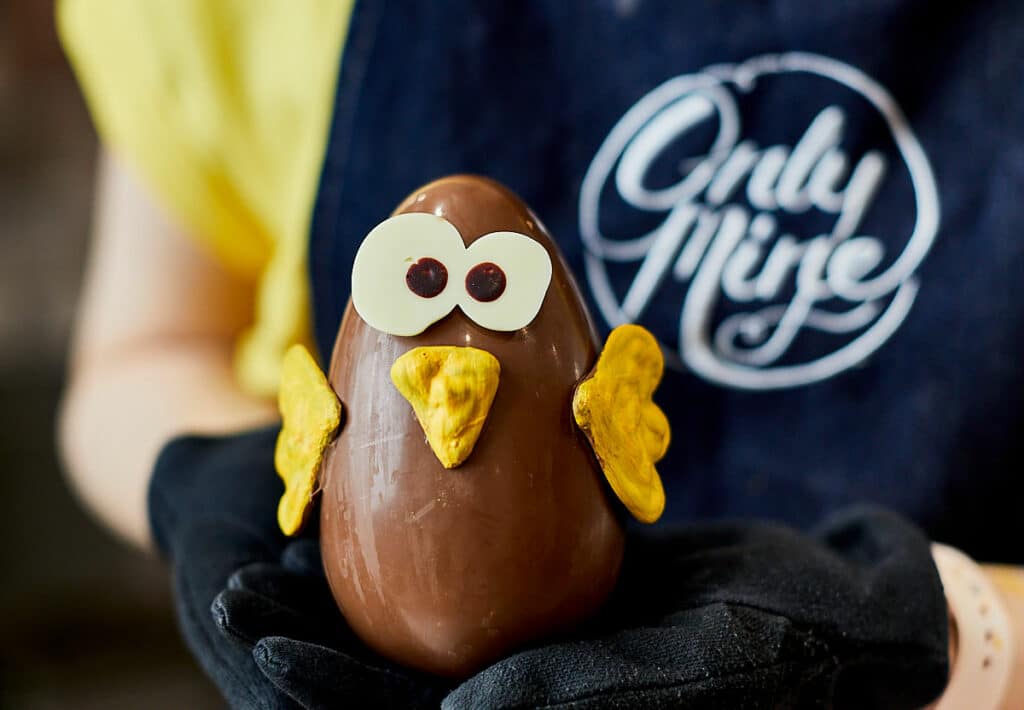 Back by popular demand for 2023 is our kids Easter chick workshop! Kids will get to make their very own super cute chocolate Easter Chick at Only Mine Chocolate Factory in Cranbourne West. Perfect for kids aged from 4 and up.
The workshop steps include:
Painting the wings and nose
Joining the Easter Egg halves
Attaching the Easter chick parts using a piping bag
Signing and placing their creations in their own Easter Egg display box (to show off before they inevitably eat it).
All components will be provided and are edible. Kids will get to take home their creations.
Classes will have a maximum of 8 students per class, classes will only run if they have a minimum of 4 students per class (you will be contacted with the option to reshedule or a refund if classes don't proceed). Classes are expected to run between 30-45 minutes (run times may vary depending on the number of students and their age).
Last years classes sold out quickly so be sure to book your spot ASAP.