Pre-Order Your Extraordinary Gourmet Chocolate Bonbon Advent Calendar
Celebrate the joy and anticipation of the holiday season with the delightful Only Mine Bonbon Advent Calendar. Meticulously crafted to bring you the utmost indulgence, this exquisite calendar is a must-have for chocolate lovers. Each day leading up to Christmas, you'll discover a new surprise concealed behind our beautifully designed doors.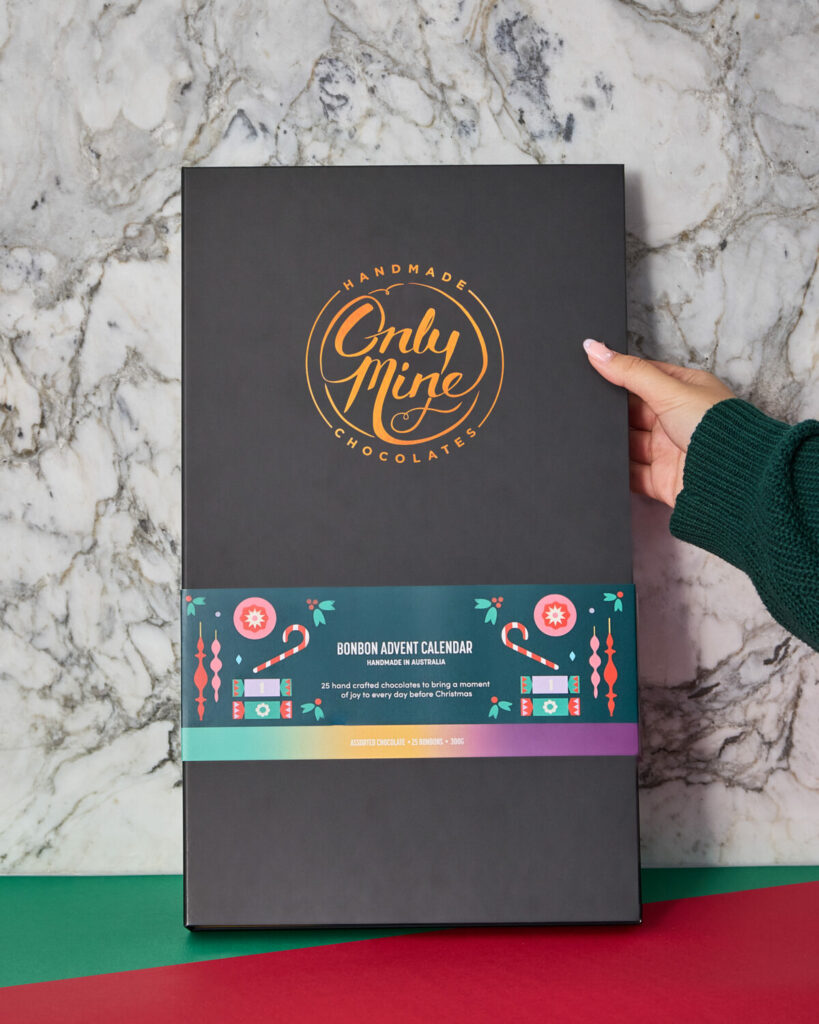 Immerse yourself in a world of extraordinary flavours and textures as you uncover a tantalising assortment of gourmet chocolates. Indulge in the luscious taste of silky smooth caramel, decadent dark chocolate, and delightful fruit infusions. Each bite is a heavenly experience, carefully crafted to awaken your senses and elevate your chocolate enjoyment.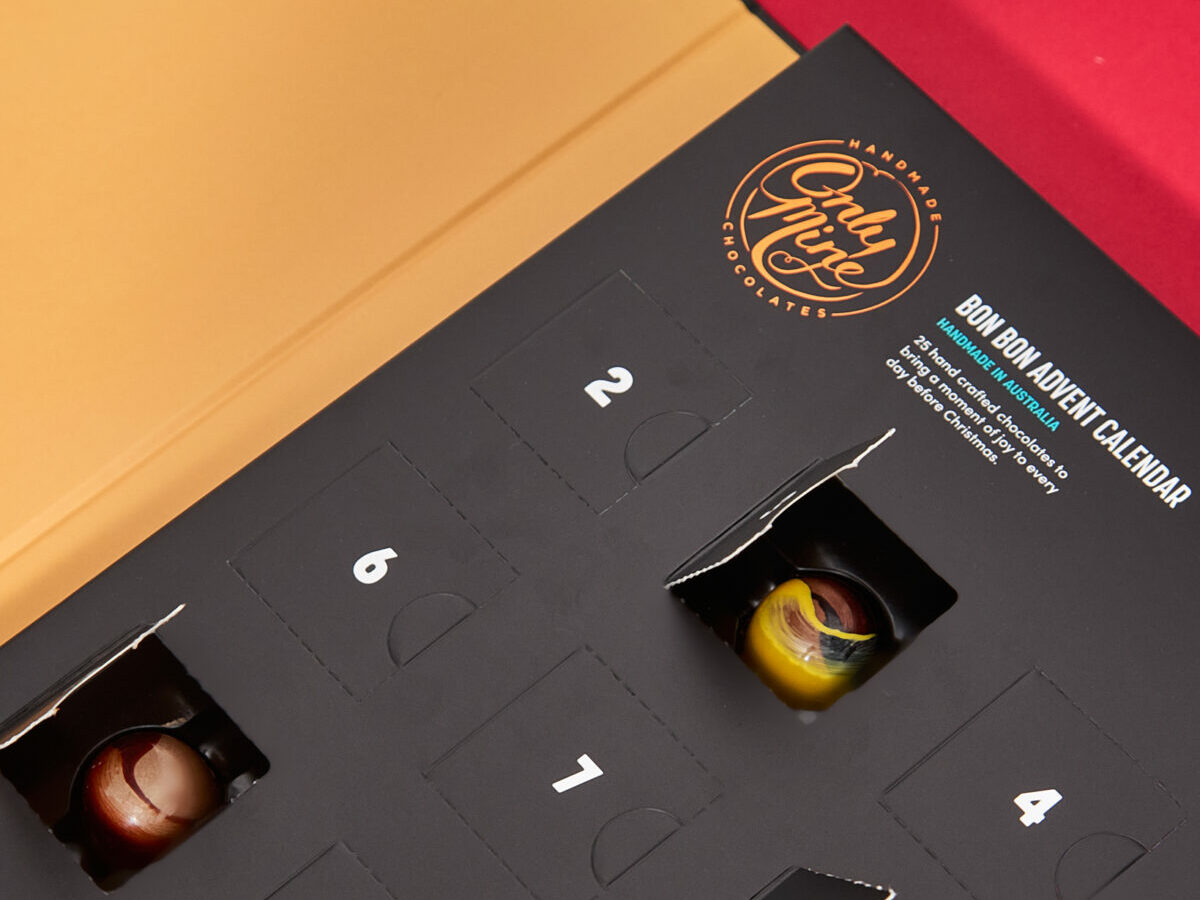 Not only do we offer the classic Only Mine Bonbon Advent Calendar, but we're also excited to introduce the all-new Plant-Based Bonbon Advent Calendar. It's a perfect option for those seeking delightful flavours while adhering to a plant-based lifestyle. Filled with delectable chocolates made entirely from plant-derived ingredients, this calendar offers a guilt-free and divinely delicious way to count down the days until Christmas.
Whether you choose the original or plant-based version, both advent calendars are thoughtfully designed to add a touch of elegance and whimsy to your holiday traditions. The enchanting packaging of each calendar makes them a delightful gift for yourself or a loved one, bringing joy and excitement to the festive season.
Available exclusively for pre-order online. Stock is limited so don't wait! If you would prefer to pick-up in store you can choose your preferred store when choosing your shipping option at the checkout. Calendars will be shipped in November.