Only Mine & CherryHill Orchards Combine To Make The Phenomenal Cherry Collection
We are thrilled to announce a special collaboration with our partners at CherryHill Orchards. Together, we have created something truly remarkable – the limited edition Only Mine Cherry Collection. This extraordinary collection features five exquisite hand-crafted chocolate bonbon flavours, each inspired by the enchanting taste of cherries.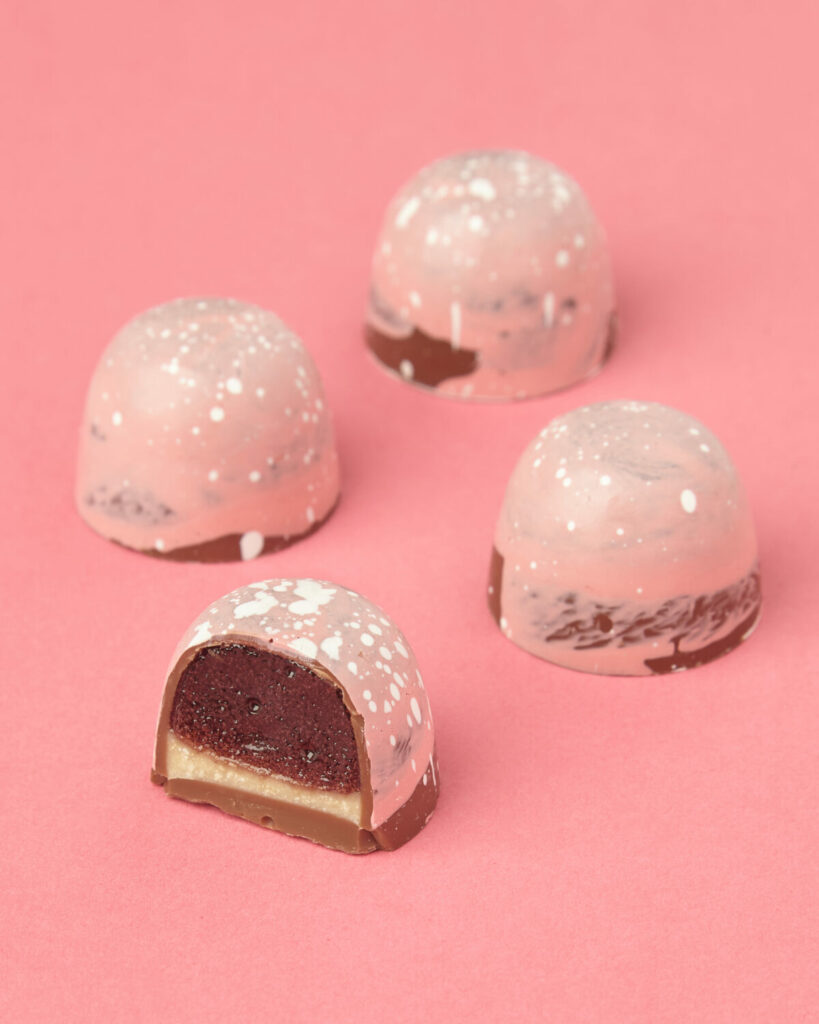 Indulge your senses with the delightful Cherry Pie bonbon, offering a heavenly blend of rich chocolate and the luscious essence of a freshly-baked cherry pie. For a light and fluffy treat, the Cherry Mallow bonbon combines the sweetness of cherries with the delicate texture of marshmallow, offering a truly delightful experience.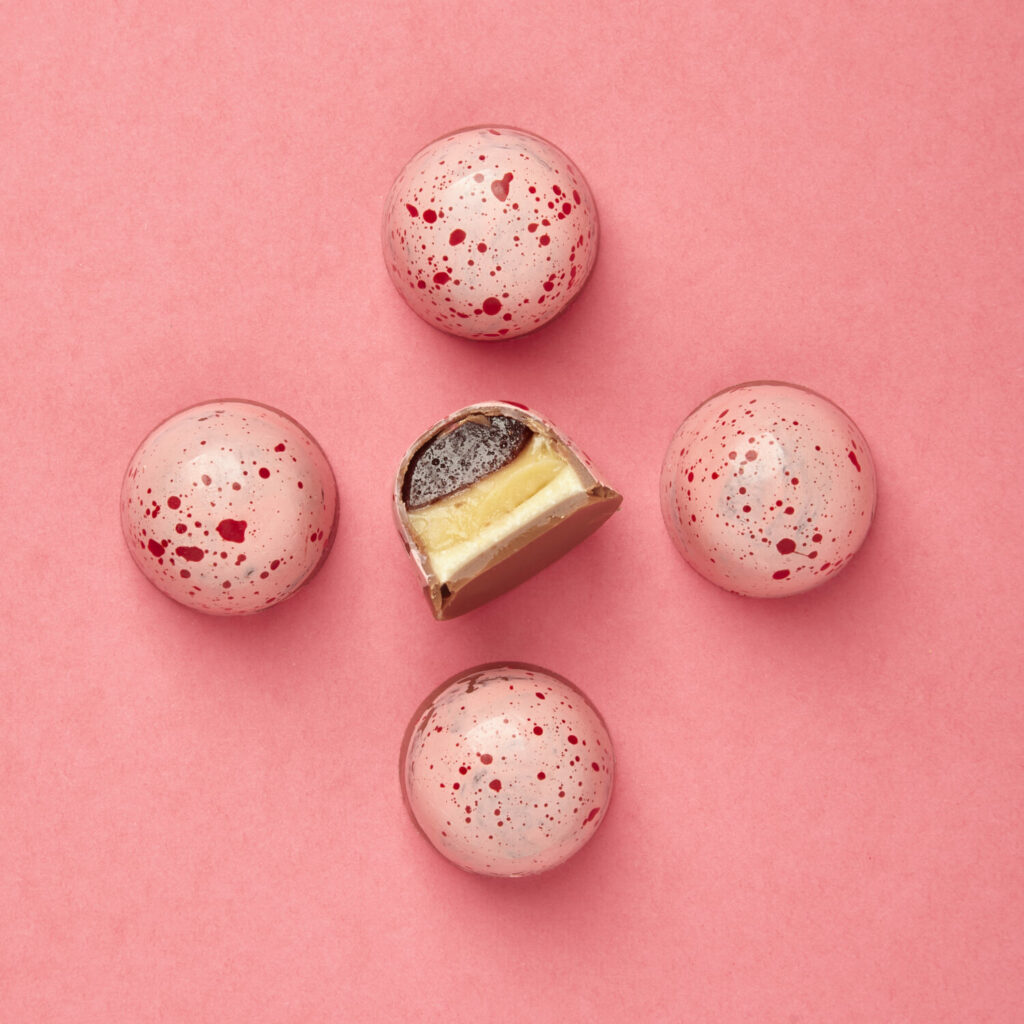 For those seeking a taste of traditional French cuisine, the Clafoutis bonbon will transport you to the charming streets of Paris. Enjoy the harmonious fusion of cherries, almond oils and custard, lovingly encased in a luxurious chocolate shell.
If you crave a tropical twist, the Cherry Coconut bonbon will take your taste buds on a journey to paradise. Experience the perfect balance of sweet cherries and creamy coconut, creating a delectable tropical escape.
Last but certainly not least, the Black Forest bonbon is a true classic. Inspired by the iconic German dessert, this bonbon combines the richness of dark chocolate, the tartness of cherries, and a hint of decadent cream, resulting in a truly divine treat.
Be sure not to miss out on this one-of-a-kind indulgence – the Only Mine Cherry Collection made with CherryHill Orchards cherries. Limited in availability, each bonbon is a creation of unparalleled flavour and craftsmanship. Treat yourself or your loved ones to this extraordinary collection and savour the essence of cherries in every bite.