The Luxurious Christmas Collection Has Arrived
This one ain't for the Scrooges of the world! It's that magical time of the year again when the air is filled with festive cheer and should be met with equal parts chocolate!
At Only Mine, we believe that Christmas is best celebrated with indulgent treats that dazzle both the eyes and taste buds. That's why we've carefully curated our best selling Christmas Collection of gourmet chocolate bonbons, designed to be the highlight of your holiday celebrations.
Each bonbon is meticulously hand-painted with stylish Christmas colours, evoking the spirit of the season. As you sink your teeth into these delectable treasures, you'll be greeted with an explosion of flavours that will transport you to a Christmas wonderland.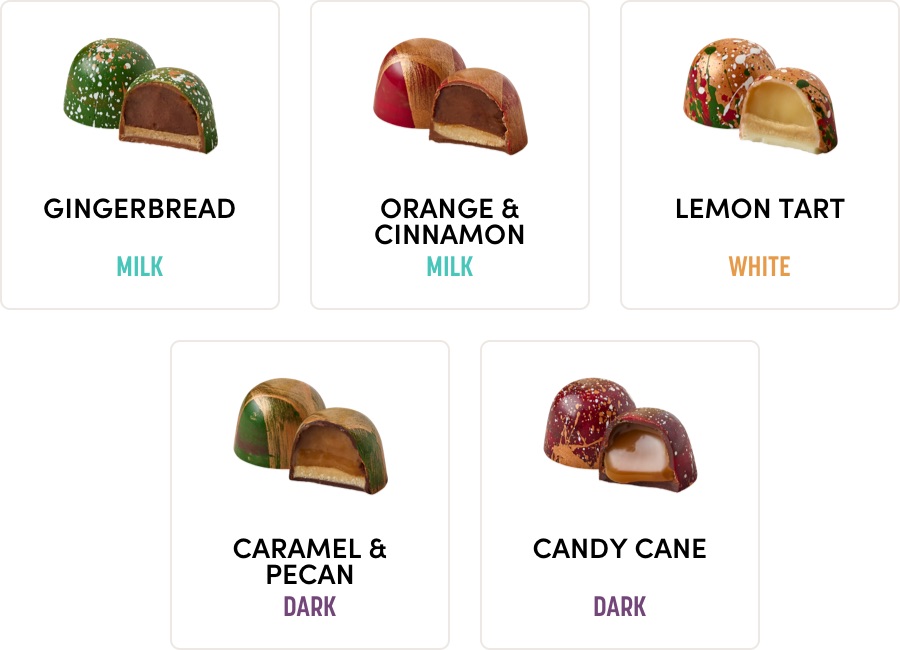 Imagine biting into a bonbon and discovering the perfect balance of delicate spices in our Gingerbread flavour, cocooned in smooth, creamy milk chocolate. Or savouring the warmth of orange and cinnamon embraced by the velvety embrace of milk chocolate. For those who crave a zesty twist, our lemon tart bonbon crafted with white chocolate will surely delight your taste buds.
Indulge in the richness of caramel and pecan pie encased in a dark chocolate shell, delivering a harmonious blend of sweetness and nutty goodness. And let's not forget the classic candy cane flavour, elegantly blended with dark chocolate, offering a nostalgic taste of Christmases past.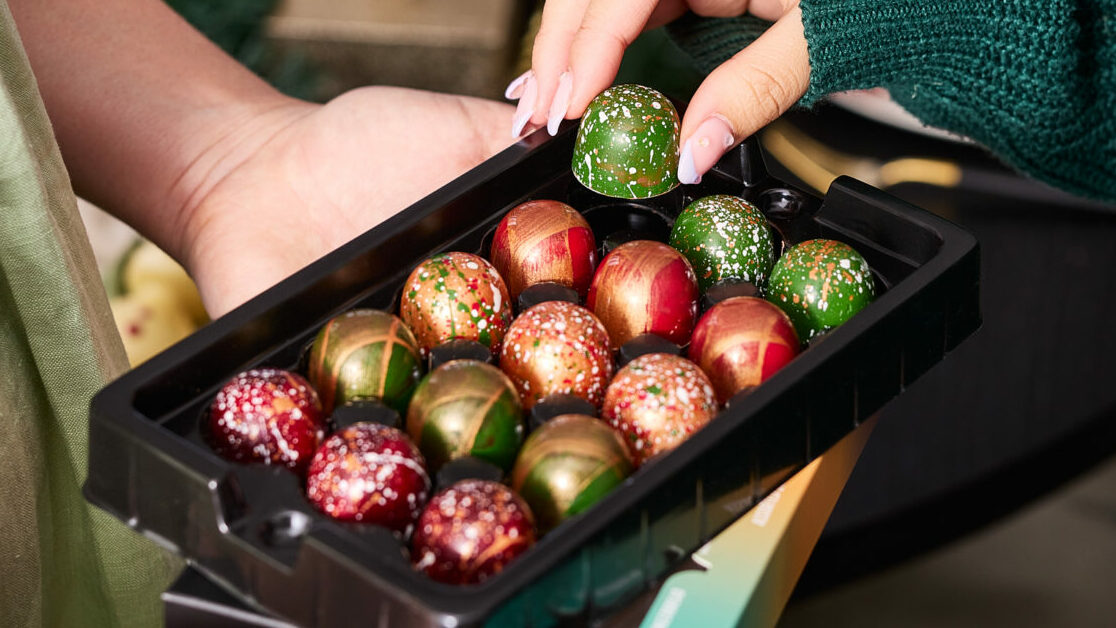 Each bonbon is not just a treat, but a work of art crafted with passion by our master chocolatiers. They pour their expertise and creativity into every piece, ensuring that each bite brings joy and delight like a little Christmas miracle.
So this holiday season, elevate your celebrations with our Christmas Collection of gourmet chocolate bonbons. Whether you're treating yourself or sharing them with loved ones, these exquisite creations will make your Christmas truly unforgettable. Get ready to embark on a delectable journey that will awaken your senses and leave you craving for more.
Note: Due to high demand, we recommend placing your order early to ensure availability. Happy holidays!